In-Gravity roller&skate shop collaborates and supports different clubs and associations, helping in the promotion and development of this sports.

Madridpatina is an association founded in 2003 and declared a public utility entity by the City Council of Madrid whose main objective is the promotion of skating as leisure and sport, as well as active tourism and a respectful, viable and ecological means of transport.
Important points of this organization:
EXPERIENCE
During the last 15 years, more than 15,000 skaters have learned and enjoyed in their official schools, intensive courses, routes, events, trips, etc…
PROFESSONAL TEAM
The team of monitors is perfectly trained, prepared and equipped, teaching skating at all levels, we also highlight the team's enthusiasm for the project, empathy and patience with students and many other human qualities that define the great team of trainers from Madridpatina.
EXCLUSIVENESS
Madridpatina also has a team of 5 persons dedicated exclusively to the management and coordination of the entity and all its activities. Ror the members of the organization it is not only their biggest hobby also their job.
PASSION
The key to the success of this organization is the conjunction and management of the passions of all the members of its team, who keep the motivation, season after season, not only to achieve the objectives but also to generate new ones.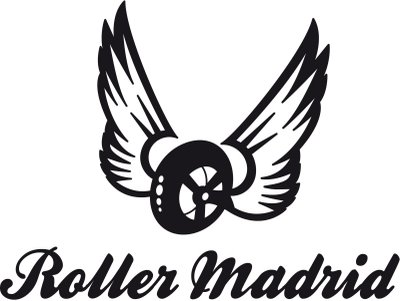 Roller Madrid is a company dedicated to the teaching and training of people interested in skating that seeks to promote the sport, fun and coexistence of all its customers, offering them a unique and innovative vision of skating.
Considering that each client and their needs are unique, their programs are designed for each of them and adjusted to provide a quality service guaranteeing future skaters.

Patina is the longboard and skate school that has the most prepared teachers to make you enjoy your board. It's not just about riding on your skateboard, but about being happy with every step you take on it, of feeling satisfied and proud to surpass yourself in each class.
When you skate you forget the weather, the cold, the heat and everything around. Here we want to show you that there is no better feeling than this, so come with us and we will teach you how easy it is to learn and enjoy.
The teachers, thanks to their long experience, find the learning ways that best suits your style, so many students who start are able from the first class to ride and move on their own. And we do not forget the most advanced skaters, more than 10 years on our skate and longboard allow us to help you learn and improve your favorite tricks.
In Patina you have private lessons and groups at the time that suits you best. Age is not important, if you already know how to walk you can skate, that's why the little ones are welcome, and the for the older ones we don't have an age limit, because if you want you can. COME AND SKATE!
.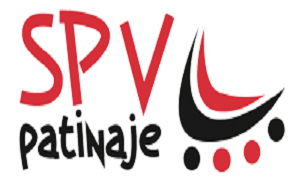 SPV Patinaje (Vallecas Sporting) is a skating, freestyle, line hockey, speed and other sports club.
Since 1989 this club takes its first steps forming a football team.
Line hockey was his first discipline in the skate world, expanding recently with the disciplines of freestyle and now speed.
In 2009, the SPV became the first federated freestyle club in the Community of Madrid, organizing last year the II Spanish Championship of this discipline in Las Rozas de Madrid.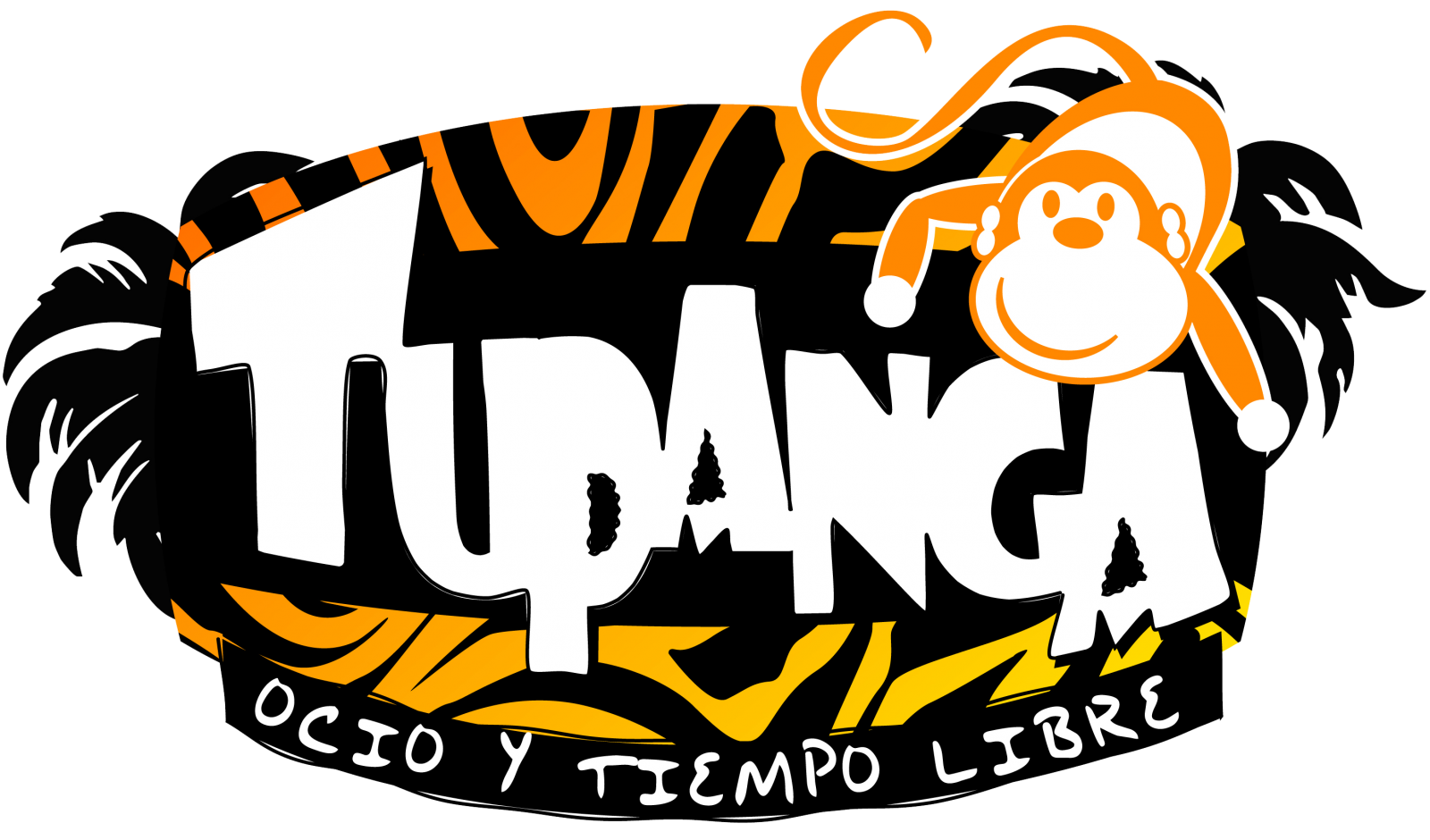 Tupanga Ocio y Tiempo Libre is your option in the Sierra Norte de Madrid to learn how to skate, whatever your age, but we also have many other things!
We focus our activity on skating for all ages, encompassing all the disciplines of this, slalom, artistic, speed, freestyle, street, jump, inline hockey, but we also have other leisure activities such as longboard, ice skating, snowshoeing Snow, MTB, hiking, trekking, skiing, snowboarding, diving, etc.
Both school skating and nursery and adult schools are Tupanga's main activity, but we also do many other activities, not only for "tupangueros" and "tupangueras" but for anyone who is interested in healthy activities and new experiences.
Our goal from Tupanga is to create a meeting point in the northern highlands of Madrid for people who want to enjoy any of our activities in a different way, combining nature, outdoors and sports in the same activity, meeting new people and learning in a fun way. Approach skating at all ages, working to establish a healthy lifestyle.
As a sports club, our purpose is to enjoy and make you enjoy skating, in a space specially prepared for skating and with the help of monitors that individually provide the necessary technical assistance and advice in each case. Our highly effective method is based on working in a personalized way on the weaknesses of each student, also strengthening their strengths.
We have an inline hockey school league, which takes place on an official hockey rink in Tres Cantos, whose main objective is for children to have fun and meet children from other schools. We want to convey our passion for hockey on inline skates and install the values of collective sport, fair play, discipline and the commitment that comes from belonging to a team, reaching sports goals and competition.
Come meet us !!!

Impulso Urbano is a skating club; a human organism gathered around this wonderful activity. Each member of the directors and students share the passion for skateing and that is what in time has given life and vitality to this organism called the Urban Impulse Club.
It all started in 2007 when a group of them began to teach skating, to make routes through Madrid etc. Gradually this initiative was growing in number of people and in a short time the team mascot was born, the skating ball and with it a small school.
In a few months they decided to give form to what they had, officially becoming a Skating Club.
From then until now, they feel proud of having taught to skate and transmitted the passion for skating that they carry inside, to so many people. What began as a small adventure around his passion has now become a GREAT adventure, now more complex but no less rewarding.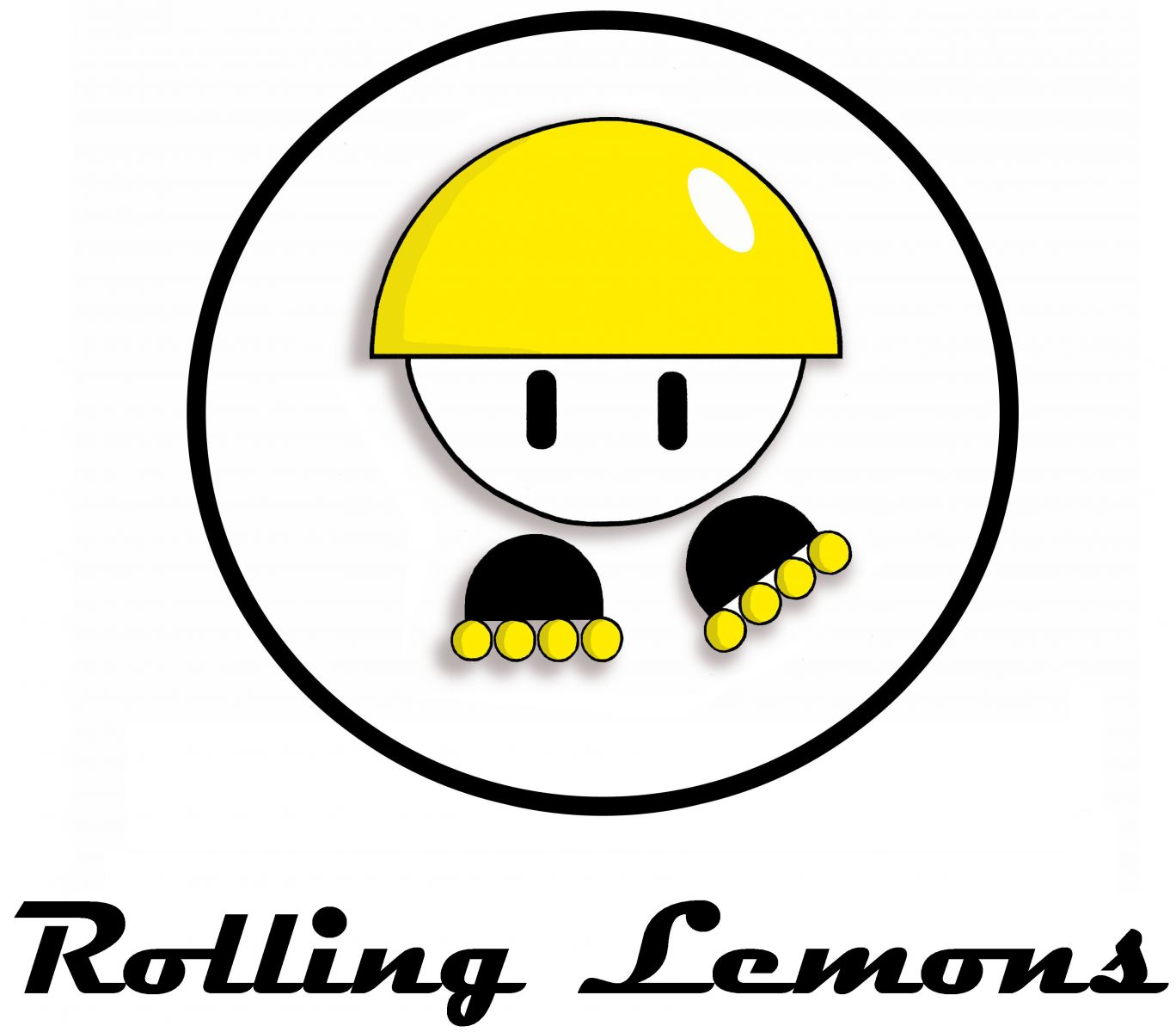 Rolling Lemons is a skating club whose main purpose is the spreading of skating in almost all its modalities and for all ages.
They get skating as an activity in which fun, meeting people and feeling fulfilled prevail.
Lemons practice the modalities of speed skating, freestyle, hockey, in addition to urban routes.
They understand that skating and its modalities are for all ages and their intention is to make skating possible for everyone.
The club has been running since the beginning of 2011. Since then they have organized many skating days, trips, tournaments, internal leagues ...
These lemons are not going to stop and they want to take their pet "Rollito" everywhere.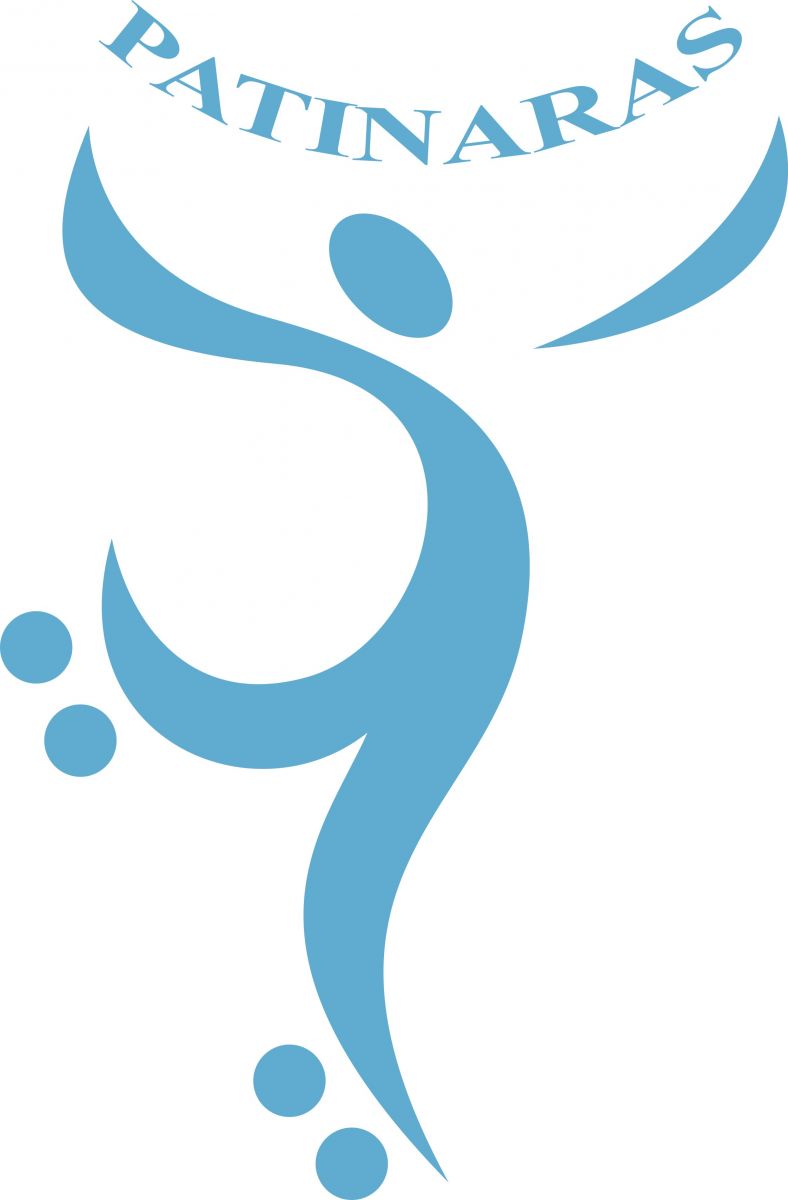 Patinaras. In our club we organize small groups with personalized teaching adapting the exercises individually, in this way you will not be affected by the rhythm of the class, it will be you who dials it.
We teach Traditional Skating or inline and Artistic Skating classes, all our trainers are titled as National and Autonomous by the Spanish Skating Federation. They have more than 15 years of experience in the world of skating, being able to share with you all their knowledge of this sport, ,for an effective and safe learning.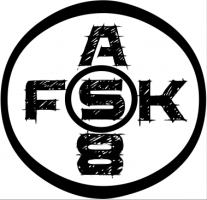 AFSK8: It's the Alicante Free Skate Skating Club. It was founded in 2012 with the main objective of promoting and publicizing the world of skating as well as its modalities. The club teaches skating initiation class. You can try these classes for free by going to the cycle via organized by the City of Alicante, and asking for us.
AFSK8 organizes a very interesting route every year making it coincide with the bonfires of San Juan. The club invites you to participate. All information in our forum alicantefreeskate.es
AlicanteFreeSkate organizes many trips. If you want to sign up you just have to enter the alicantefreeskate.es forum .
Come skate in Alicante! You will repeat.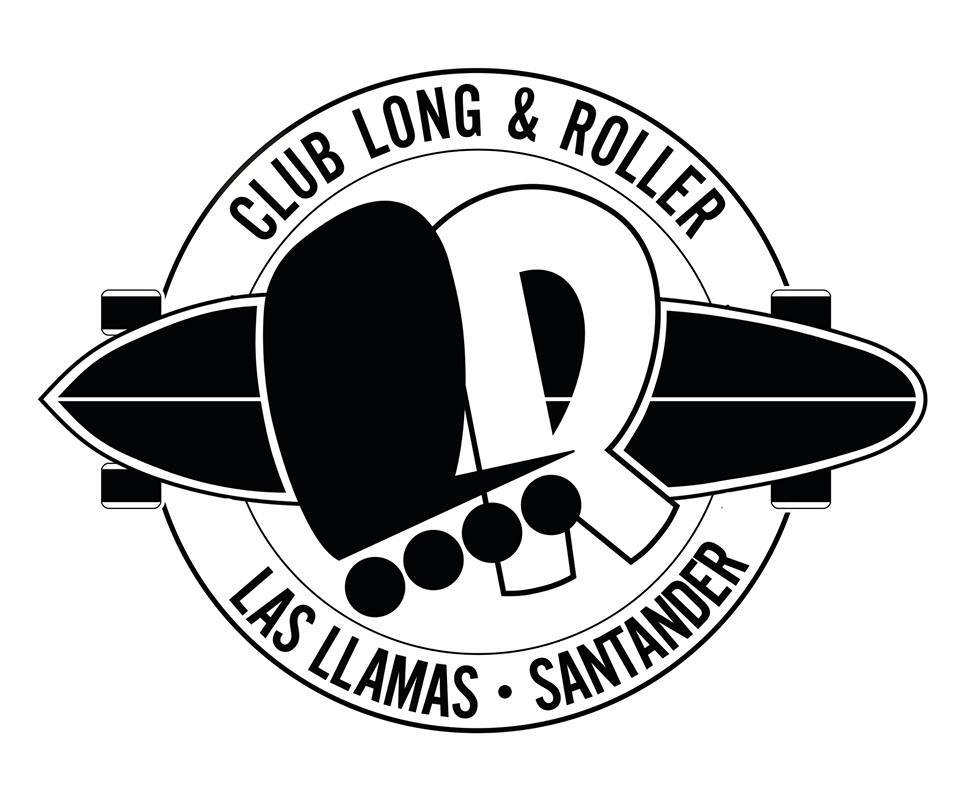 Club Long & Roller LasLlamas Santander. Sports club that includes the modalities of longboard and roller in Santander.
Union of two disciplines in order to organize events and competitions in which members can develop their activity and have a good time together.

Club de patinaje Elche: Sports club and skating and hockey school.
Club founded in 1996 with the objective of promoting skating as a recreational, social and sports activity as well as promoting it as a means of sustainable urban transport.

Longboard Girls Crew was created by a group of girls who were tired of skating in mostly male crews, understood that there is a void to fill in the world of today's longboard, an international women's longboard community.
These girls realize that when they skate together the energy is different, they feel safer and more relaxed, not being able to avoid thinking that this should happen the same everywhere. So why not encourage these types of meetings to occur more often? Where are these girls and how can we get them to get together?
This is how LGC has gradually become a platform where girls who practice longboarding or interested in practicing it can meet, form local crews, give and receive advice, announce hangouts, events, in short, encourage this sport in women.

MalagaPatina.com was born in 2006 as a group of friends that had a common hobby: Skating.
In response to the growing demand for skating related activities and after many efforts to promote its practice in the province of Malaga, the Malagapatina Association was born as such in 2007. This association is not for profit because its main objective is to achieve and spread skating, learning and training of a group of skaters with increasing boom in the province of Malaga, organizing, collaborating and participating in various events and activities related to skating throughout the province of Malaga, as well as outside it.
We support skating as:
- Alternative transport, non-polluting, and also very practical in a city like Malaga.
- Sports, with many possibilities and variants.
- Leisure activity of leisure and free time.
To achieve the goal we set, we act on several fronts with equal importance:
- Organizing and / or collaborating in events to publicize the Skating
- Teaching and advising through workshops for beginners , that are undoubtedly basic in the growth of this sport.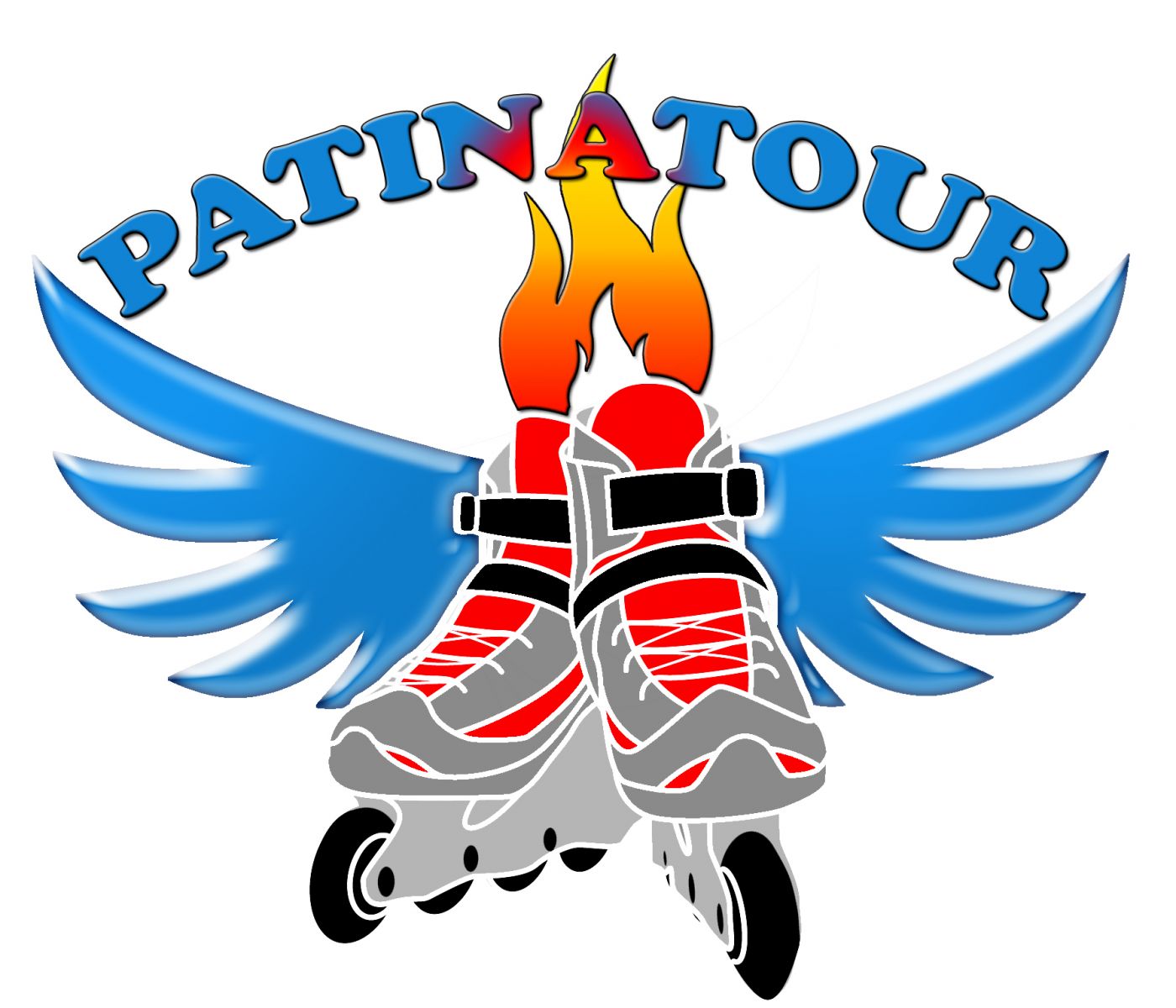 Patinatour. We are a small non-profit skating association of Ourense, in which our priority is to provide all possible means to practice this sport.
If you are passionate about skates, visit our page weekly. Departures on weekends in different places near our city.

The Riders Freeskate School Skating School was born from the desire to promote and share the passion for a sport: skating in its various modalities.
The Riders teaching system aims to train the student with the necessary techniques to roll on any terrain with total freedom, combining track technique and practice outside it in all classes.
In small groups that allow a very personalized and adapted to the evolution of each one, under the careful supervision of monitors qualified by the Madrid Skating Federation, feels comfortable and safe learning.
We teach in-line skating courses for all levels and ages, as well as urban skating, speed, slalom and agressive classes. We also do routes, courses and events, all free, to promote the practice of this sport. You decide how far you want to go, we teach you!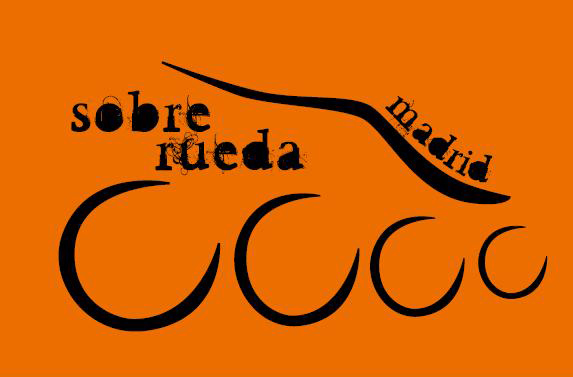 In Sobreruedamadrid, we seek that students, in addition to acquiring the basic knowledge to skate safely, enjoy a time of entertainment and fun to help them disconnect from daily worries.
We have ample schedules and groups for all ages and levels, with a maximum of ten students per group, which allows us to keep a good track of each student.
The first thing we teach in our school are some very basic notions so that the student can start skating by himself, without the need for a large number of classes. You decide where you want to go, we are only a tool to help you get it.
The duration of each class is one hour. We advise you to arrive a little earlier to start the "ritual" of putting on skates and protections, so that you can take advantage of the class time.

Zamora Patina: We are a non-profit sports club promoting the world of skating within our province.
On our website you can find all the information about events, hangouts, excursions, courses and competitions related to inline skating that are proposed from Zamora Patina and other clubs nationally and internationally.
We organize routes and stays along the bike path, through the city, night routes and various thematic routes (Christmas, carnival, ...)
Zamora patina courses are organized for all levels (initiation, medium and high) for all people who want to start in this sport or want to improve their technique in all styles (Speed-resistance, freestyle, ...)
From Zamora patina, we will try to propose various excursions to the cities of our community as a tourism plan, skate route through the cities, meet the clubs, associations or skating groups that exist and make a twinning with these clubs to be able to carry out future events in Castile and Leon Excursions will also be organized in the rest of the cities of the other autonomous communities in order to promote skating .
Through our website and through the social networks of Zamora Patina, all national and international events related to skating will be informed for anyone who wants to be encouraged to participate.

Sportia was born in 2007 to fill a space that until then was empty and with the mission of joining forces to promote skating in Ciudad Real.
After all this time we have managed to be present in the sports life of our city, province and even region with several different initiatives. We have schools in the province, our own school, hockey team, and we are working on expanding our offers and activities. We also collaborate with other sports such as running supporting the race circuit of Ciudad Real.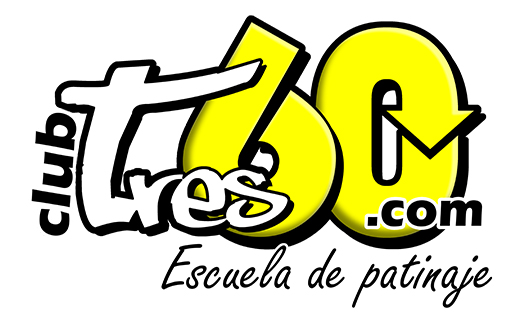 Club Tres60: We are an official sports entity recognized by the Community of Madrid as an elementary sports club and attached to the Madrid Skating Federation.
We gather people of all ages, levels and disciplines who share skating as a hobby or model of healthy living, a perfect means to interact, make friends and stay in good shape.
In Tres60 we are committed to skating and teaching. We care to be able to offer the best quality in the classes so that students learn in a correct, easy and fun way, thus achieving a good base and an adequate technical progression.
For this reason, our classes are taught by true skating professionals in each discipline, active in the world of national and / or international competition and with incredible projection, they are also trained and specially prepared to teach classes.
In this way, in Tres60 you will not find limits to your learning. We have children's classes, classes for young people and classes for adults among the offer of standard skating. But you can also immerse yourself in any discipline at any level (from initiation to competition): freestyle slalom, skidding, jumping, freeride, aggressive, artistic, rollerdance, hockey ... In addition to classes, we carry out monthly activities for our students, such as routes through the city, open door events, trips to other cities among others.
If you also want to be Tres60, don't think twice and contact us!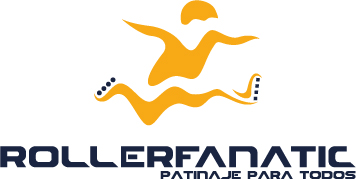 We are the Rollerfanatic skating sports club and our goal is to promote and develop the activity of inline skating in its various modalities in the city of Salamanca.
If you want to learn to skate, play sports, meet people, do a fun leisure activity or use your skates as a means of transportation, here at Rollerfanatic we offer classes for groups, private lessons, routes, events and we are also in schools.
You can also start in other disciplines with our intensive speed courses, hockey, freestyle slalom, off-road skate, urban skating and more.
Our teaching is professional, structured and progressive, following the principles of safety, learning and fun. We have the most important and prestigious skating degrees nationally and internationally as well as extensive experience in companies and prestigious associations in the sector.
Whatever your level of skating, age or sex, you will find in our activities and in skating a complete sport, fun, social and with modalities adapted to your tastes and aspirations. Be careful, it's addictive!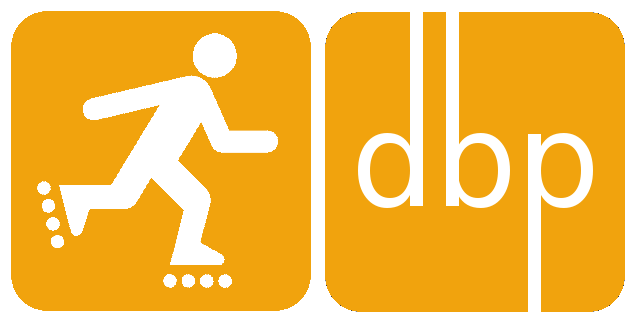 The DonBenitopatina association is located as its name indicates in the city of Don Benito, the nerve center of the Vegas Altas region.
The main purposes of the association are the promotion of physical activity and health, especially through skating.
To achieve these, the association teaches in-line skating classes for all levels and ages, organizes excursions, promotional events, etc ...
We are characterized by quality education by Graduates in Physical Activity and Sports Sciences and TAFAD, with degrees and specific skating training.
The association also collaborates in the training of sports technicians and teachers in the discipline of skating to promote their practice within the schools, institutes and municipal sports schools.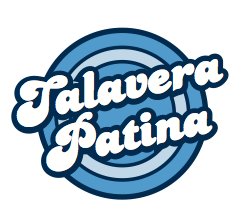 Talavera Patina is the main section of the Discóbolo Sports Club. It is the first skating club in the city of ceramics.
Our purpose is the development of skating as a means of transport, promoting a healthy lifestyle and a new way of leisure.
For this we have our training school, we organize routes, events, etc.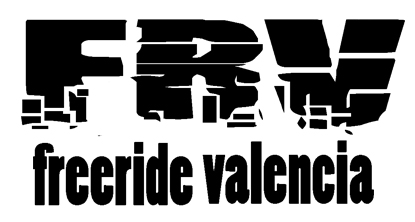 Freeride Valencia is a non-profit association registered on July 5, 2012 in the registry of associations of Valencia and whose purpose is the dissemination of skating in all areas, promoting sports and participation, as well as all kinds of forms of healthy life.
We are a group of healthy, sporty and open people. For us an association is not created for a commercial purpose. An association is a way to unite, meet, respect and enjoy doing what we like most: skate.
In this association, feel free to do what you want (as long as you don't bother the rest). Do not ask yourself here what we can do for you, but what you can do for us. Surely there are a lot of things you can collaborate on. Things you can teach us and much more you can learn.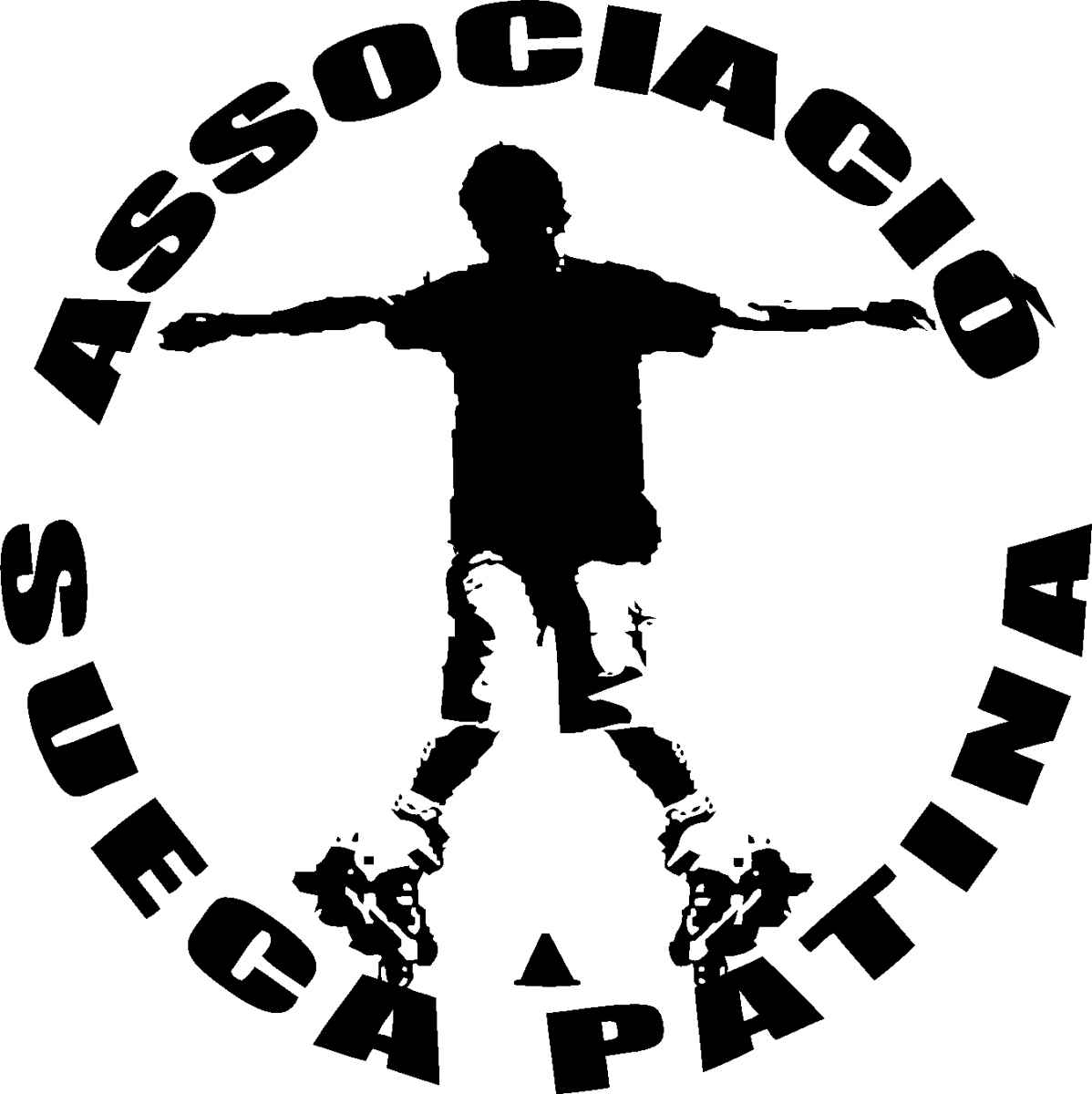 Fundada en 2011 Sueca Patina es una asociación sin ánimo de lucro que fomenta el patinaje como deporte, medio de transporte alternativo y forma de vida.
Entre sus actividades destacan las sesiones de patinaje libre en el Skate Park de Sueca, donde practicamos freeskate los lunes, miércoles y jueves a partir de las 20h. Y las rutas de los fines de semana por Sueca o ciudades vecinas junto a muchos más patinadores. También realizamos eventos todos los años y rutas temáticas en fechas especiales como: fallas, navidad, carnaval, pascua, halloween...
Todas nuestras actividades son gratuitas a todos los públicos, nuestros principios son la colaboración y solidaridad entre patinadores.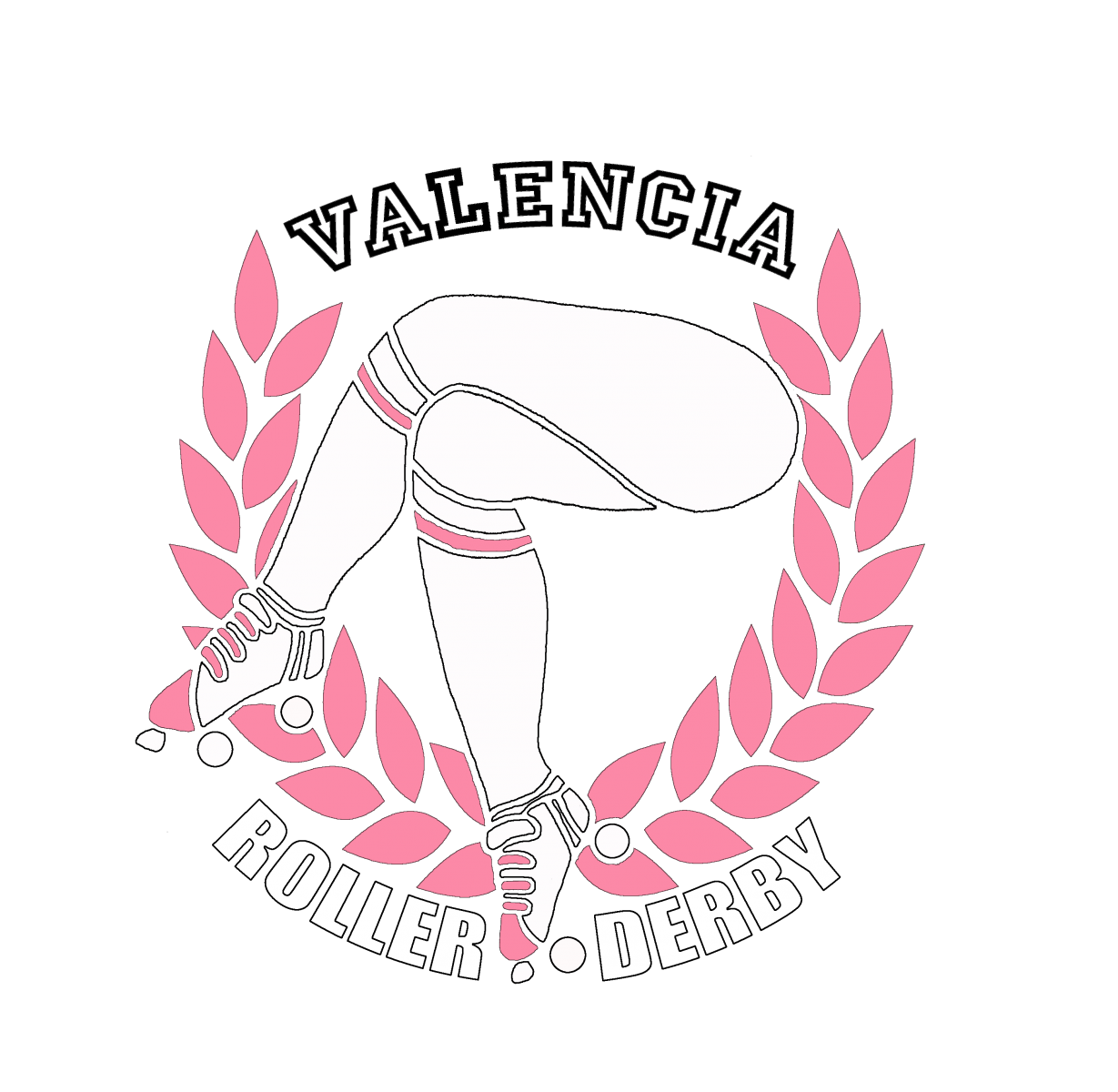 Valencia Roller Derby is the 1st Roller Derby League founded in the city of Valencia in July 2011.
VRD strives to achieve a diverse league, promoting this unknown sport and welcomes anyone interested in this sport. There is no prototype to be a Rollergirl. We are formed by a diverse set of women of different interests and lifestyles. Tattooed girls, punks, pin-ups, ... whatever you are, you're welcome.
The team also has a school to teach both rollerblading and roller derby rules, so that anyone can join the team.
Since our first practice in September 2011, we have worked hard to grow and overcome obstacles. The responsibility for the proper functioning of the club is shared among all members. Fundraising, promotion, recruitment, merchandising and other tasks help boost the league. The level of participation depends on you.
Do you feel excluded for being a boy? Well, it is not so, although it is a women's sport, you can help as a coach, referees, and announcers.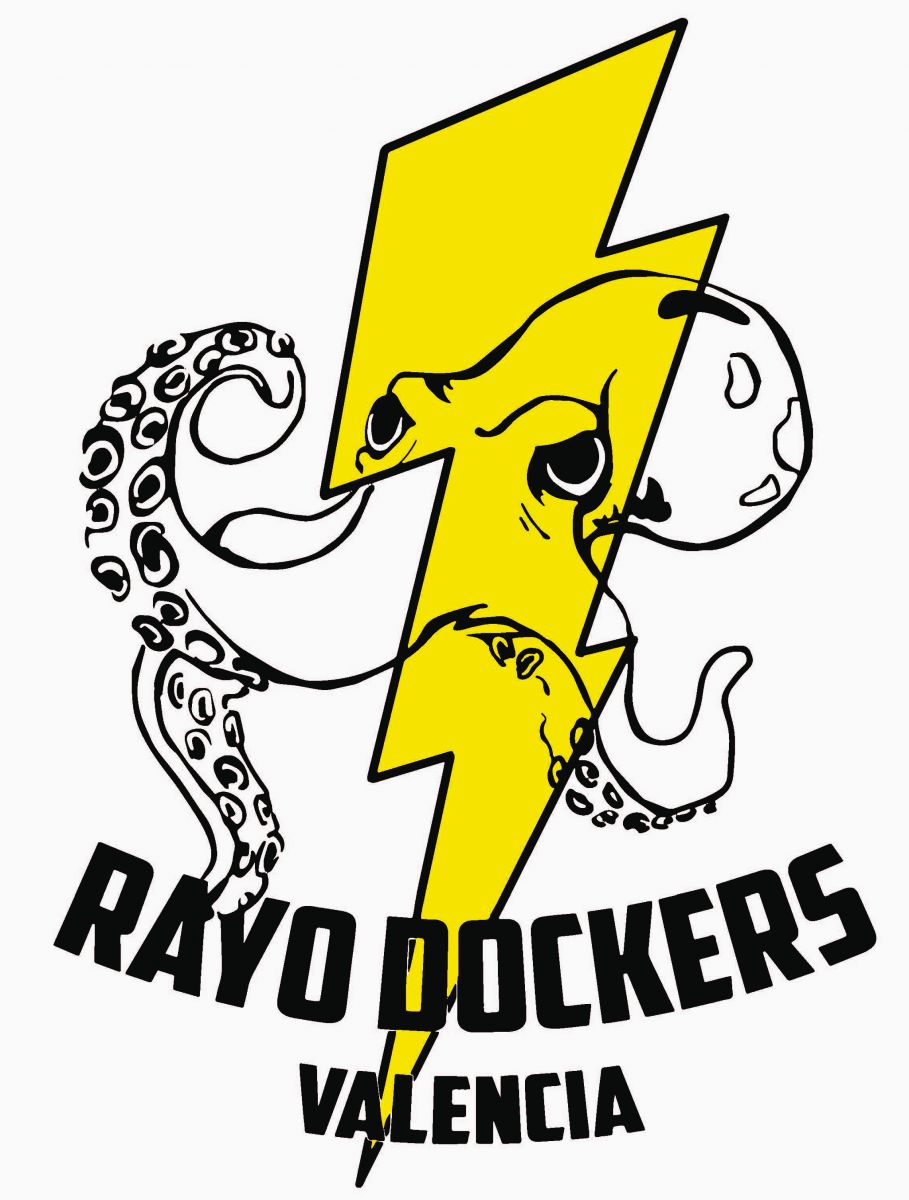 Rayo Dockers was born on November 1, 2011 from skaters with the sole purpose of training hard, competing and making roller derby a recognized sport in Spain.
Through meetings, friendly matches and official matches this team is making its way through all the Spanish teams.
First was in February the first Derby Meeting in Alcoy as the first meeting and help between three teams of the Valencian Community: Alcoy roller derby, Brutal Roller Girls and Rayo Dockers roller derby.
Later the II Derby Meeting would be held in Alicante and the last one, III Derby Meeting in Valencia as hosts.
On December 15, 2012, we had our great opportunity to compete in our first official match with the greats of Tenerife roller derby B.
We thank teams such as Alcoy roller derby and Brutal roller girls in Alicante for those scrimmage that make players, coaches and referees grow as well as the sport in this community.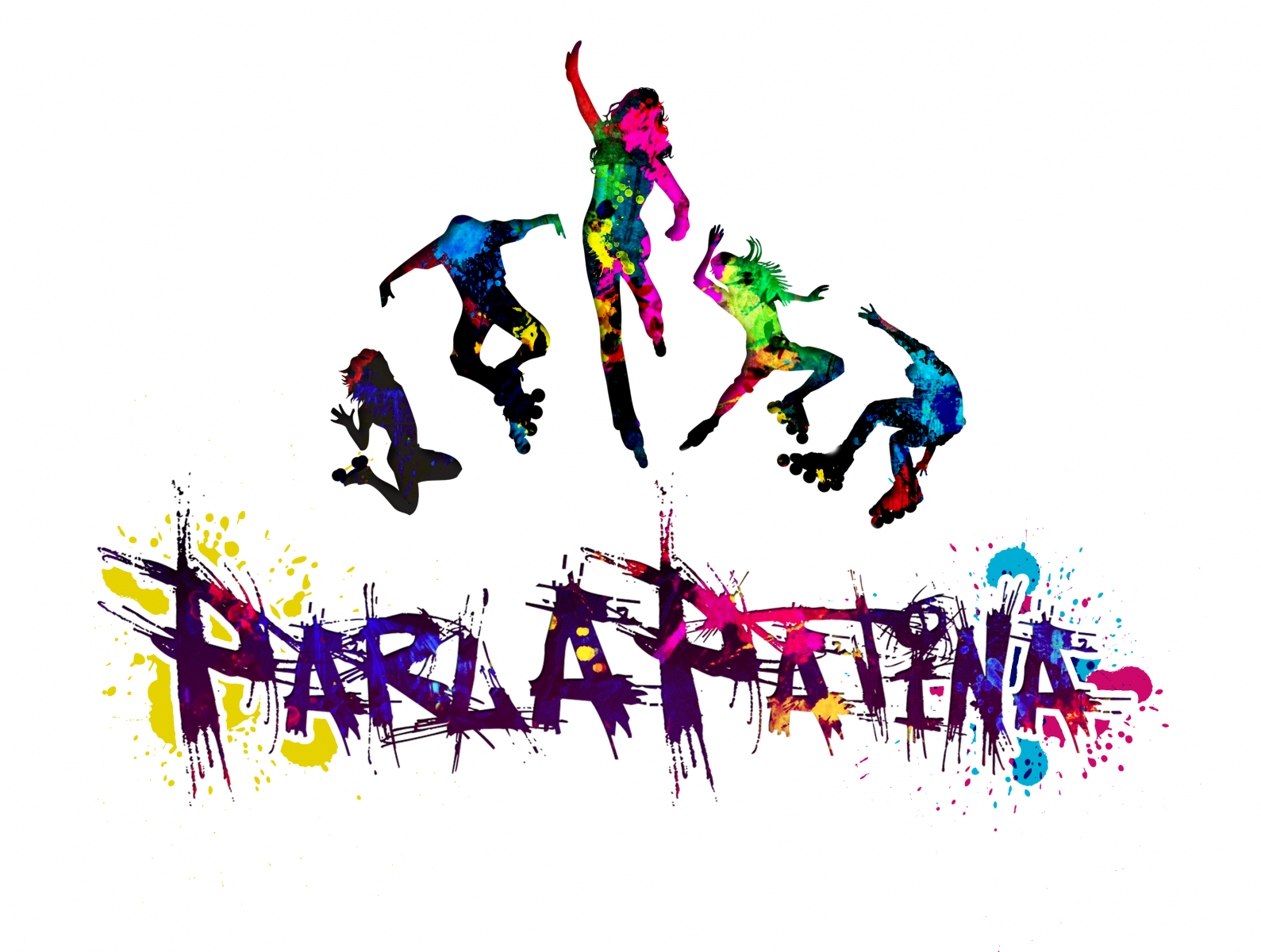 Parla Patina: We are a non-profit and sports association.
We organize activities so that people who enjoy this sport or want to start skating, can participate.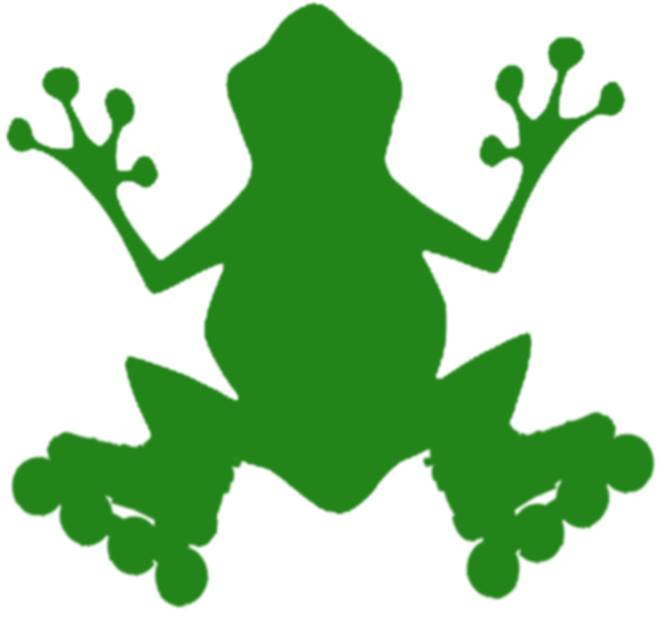 Patinar en Salamanca: (Skating in Salamanca): The Club was created in 2013 after the meeting of a group of friends who wanted to associate to do outdoor sports and encourage skating for people of all ages, in order to make it an interesting Alternative for free time.
In July of that same year, it was constituted before the Board of Castile and León from some statutes drawn up by the board of directors of that moment, being registered with the number 11347 in the Register of Sports Entities of Castilla y León.
We usually take Würzburg Park as a meeting point, where we practice and learn to skate and slalom all together.
We also organize small routes in groups and try that everyone, from the most novice to the most experienced, can enjoy the hangouts and group outings.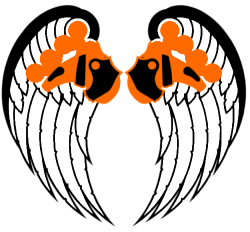 Club del Patín: It is a sport club that grows every day according to your needs. We have a team of monitors certified by the RFMP. They are willing to give everything so that you just have to focus on enjoying skating. Join in our numerous getaways, routes and events where you will meet many skaters so willing to have fun as you.

Club Deportivo Las Palmas Patina
is an association, registered in the General Directorate of Sports of the Government of the Canary Islands since August 7, 2008 that is affiliated with the Canarian Skating Federation.
Its basic objectives are the promotion, development and practice of skating as a form of healthy leisure, competitive sport and use of skating as a means of ecological and alternative transport.
Las Palmas Patina School: With these objectives, the association organize classes for all levels and ages, routes, trips and all kinds of events related to skating. It has a team of experienced and qualified monitors for education and improvement with safety and professionalism.
Modalities: There are several disciplines to practice, among other recreational urban skating, downhill, street hockey, freestyle slalom, etc.
Who is it for? People of all ages. Children from 5 years old who are independent of their parents accept it at school.
Where? Classes are taught mainly in Las Palmas de Gran Canaria and Telde. The usual site is the Sta Catalina Bus Station. But they also organize skating days and trips throughout the island and the archipelago.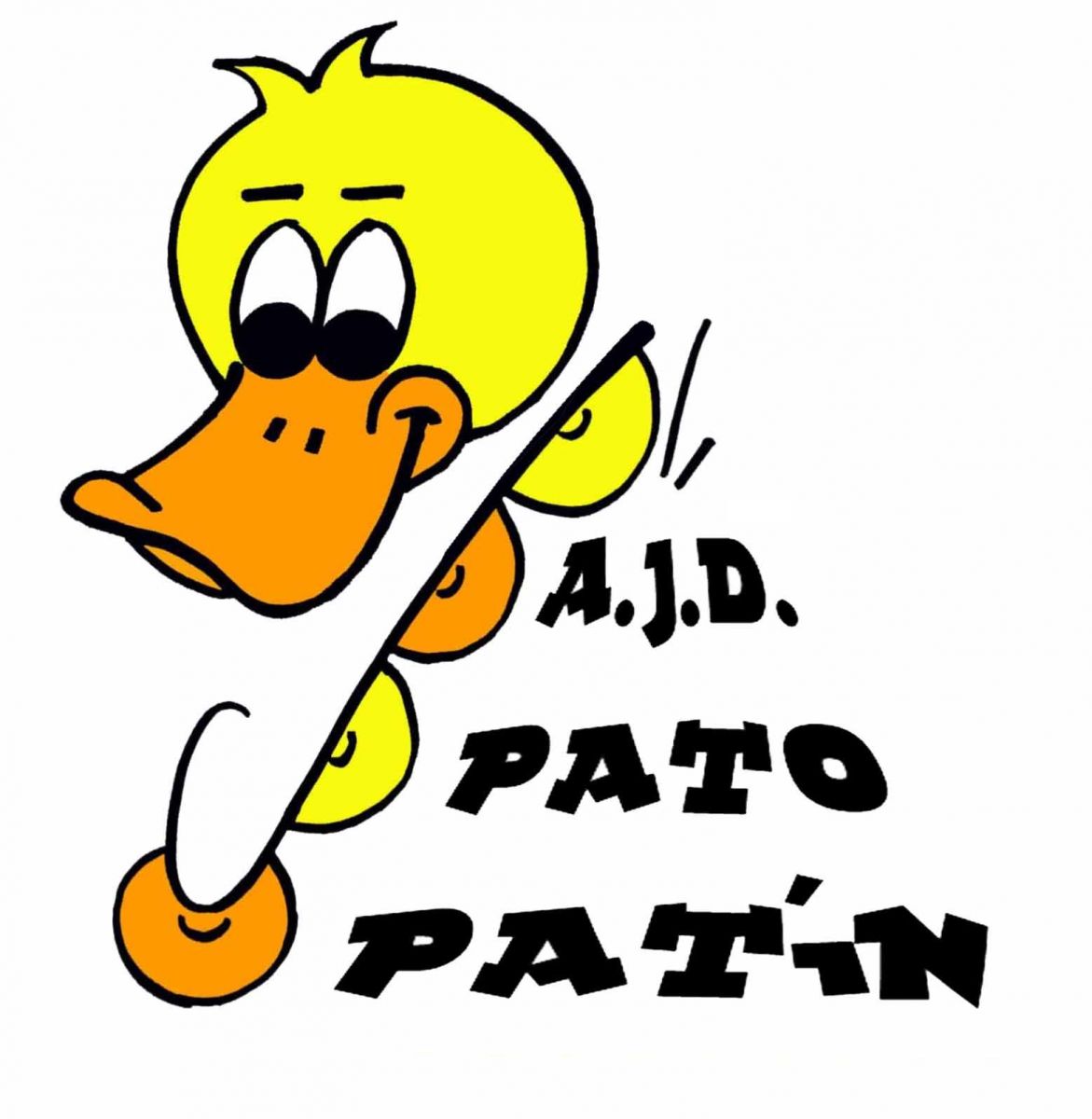 Pato Patín, is a Burgos association whose main aims are to publicize the world of skating in a non-competitive way and promote skating among young people and families as a means of healthy and environmentally friendly locomotion. For that, they dedicate themselves to courses, routes, workshops, games, trips to other cities, etc. and they practice several modalities of skating so that everyone can find their corner in this group.
They skate mainly in Burgos, although they make several trips to other cities throughout the year, for members and non-members. Since 2007 they have been creating a group of very heterogeneous skaters, where there is room for anyone who shares their taste for the 8 wheels.
They think that skating is not only for children, but that everyone, regardless of age, can wear roller skates and enjoy as if it were a child.

The Galicia Rollers sports club is a non-profit organization, located in A Coruña, which seeks to spread inline skating not only as a sports practice but as a healthy leisure option and as a form of sustainable mobility in cities .
Born in November 2012, and we are currently one of the most active clubs in Galicia, doing all kinds of activities related to skating. We currently have disciplines of Line Hockey, Freestyle, Rollerblading, as well as skating classes of all levels, skate routes ...
We make exhibitions throughout the Galician geography, with our own modules of the club and teaching what can be done with skates.
You can follow us through social networks, Facebook, Twitter, YouTube ... or visiting our website.
So, if you are from Galicia or just come on vacation, contact us and skate with us.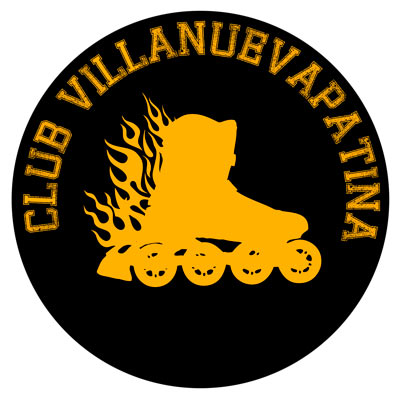 Villanuevapatina is a Basic Elementary Club, non-profit organization whose objective is the promotion of skating in the Municipality of Villanueva de la Cañada and Community of Madrid.
Villanuevapatina, fundamentally looks for 4 aspects:
ENTERTAINMENT - LEARNING - SECURITY - TOLERANCE
For this, the club performs skating classes at all levels and ages, organizes routes, trips, days, and all kinds of events that have to do with skating.
The organization of Villanuevapatina is formed by people who dedicate themselves to it with the same yearning as on the first day and above all maintaining perseverance and responsibility with the work they do.
The type of skating that the club promotes is an authentic skating, opened to everyone, especially traffic respectful and other road users.
It is a sport in which the safety of both the practitioner and his environment prevails.
A skating that taught in a professional way achieves a good base and an adequate technical progression.
A form of entertaining and accessible leisure, a perfect way to interact with other people who share the same hobby in a charming environment.
Villanuevapatina works so that skating is recognized by the institutions as an alternative, ecological and healthy means of transport.

In Ohana we have decided to share with you our hobby and passion and we will teach you how to skate, enjoy and fulfill that dream that you have probably thought about but that you have not yet dared to practice.
You will discover an activity with infinite possibilities, urban fun, friends, outdoors, a new means of transport and infinite combinations, roller skates and urban tourism, roller skates and photography, greenways routes new sports that you can combine with skating, slalom, play frisbee, hockey, and much more! Welcome to a new way of moving, a new way of living.
Skating is also an activity that will help you get to know your body better, improve your coordination, balance and concentration, strengthen your muscles and increase your aerobic endurance and reflexes in a low impact activity for your knees. All without forgetting the most fundamental, that is, that improves your mood by offering you a feeling of physical and mental satisfaction.
In Line Madrid is a skating school, intended for all those who wish to learn how to skate, and also for those who want to improve their technique. For us skating is a way of life that we want to convey.
The methodology of In Line Madrid, is based on providing a complete and differentiated teaching for both adults and children, combining culture, sport and fun. We carry out countless events and activities, related to the world of skating.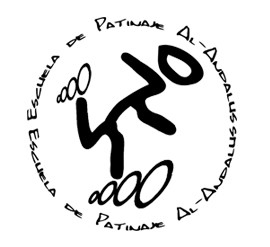 At Escuela de Patinaje Al-Andalus we promote skating since 2009 through our classes. From level zero to the competition with our speed club. Our idea is family skating, making friends, keeping fit and something fundamental: learning while having fun.
The monitors are qualified by the Spanish Skating Federation, in addition to having a long experience of collaboration in the skating events of the Sports Area of the City of Malaga.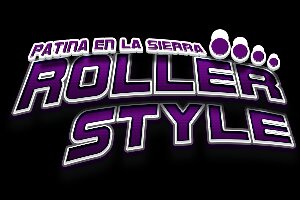 Roller Style skates in the Sierra of Madrid, is a school dedicated to the field of Inline Skating. This school is dedicated to training people who want to have this modality as a sport. Their teaching starts from the required base of their students, being able to skate from the most basic of to freestyle-slalom modality, with a specific program of technical exercises, to get the best from each student, and thus guarantee the learning required by the client.
The skating school is faithful to its teaching method, since it conveys the essence of inline skating, and we believe that the classes have to be dynamic and fun, both for adults and for children.
If you want to learn this sport, that we as a school see beyond mere entertainment, do not hesitate and come to visit us! We are waiting for you.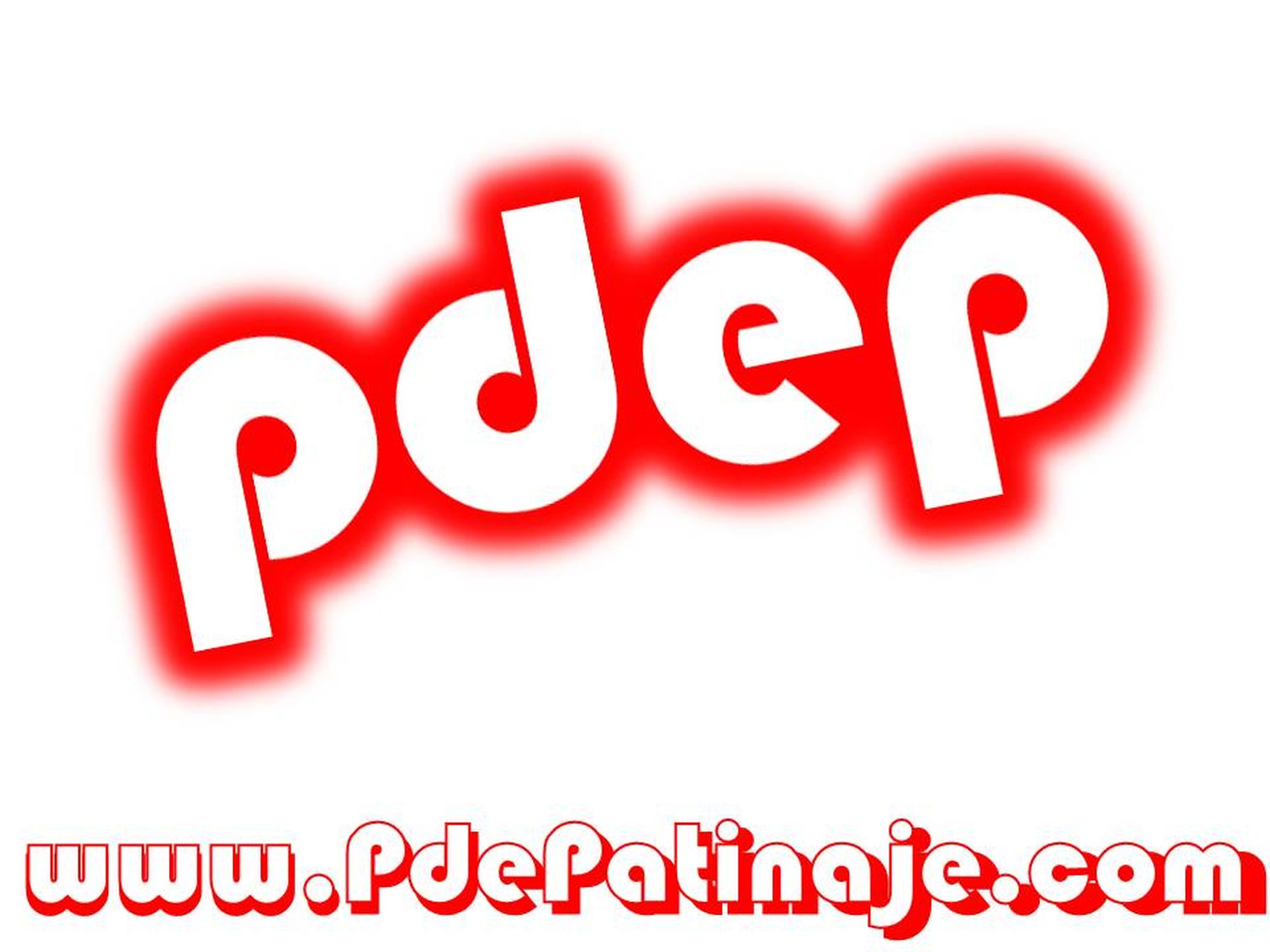 P de Patinaje is a project born with the philosophy that skating activity could reach everyone who wants to have fun, while doing sports. Our skating courses offer the perfect combination of fun and physical activity. For that reason ... ONCE YOU TRY IT, DO NOT LEAVE IT.
In P de Patinaje we look for the quality of our classes, always taking into account that the number of participants is the ideal for the correct development of the activity. We also attach great importance to the safety of our students.
Our experience supports us, being referents of this activity, throughout the province of Salamanca.
The success of our teaching is due to the methodology used, the experience and the training of those who teach it.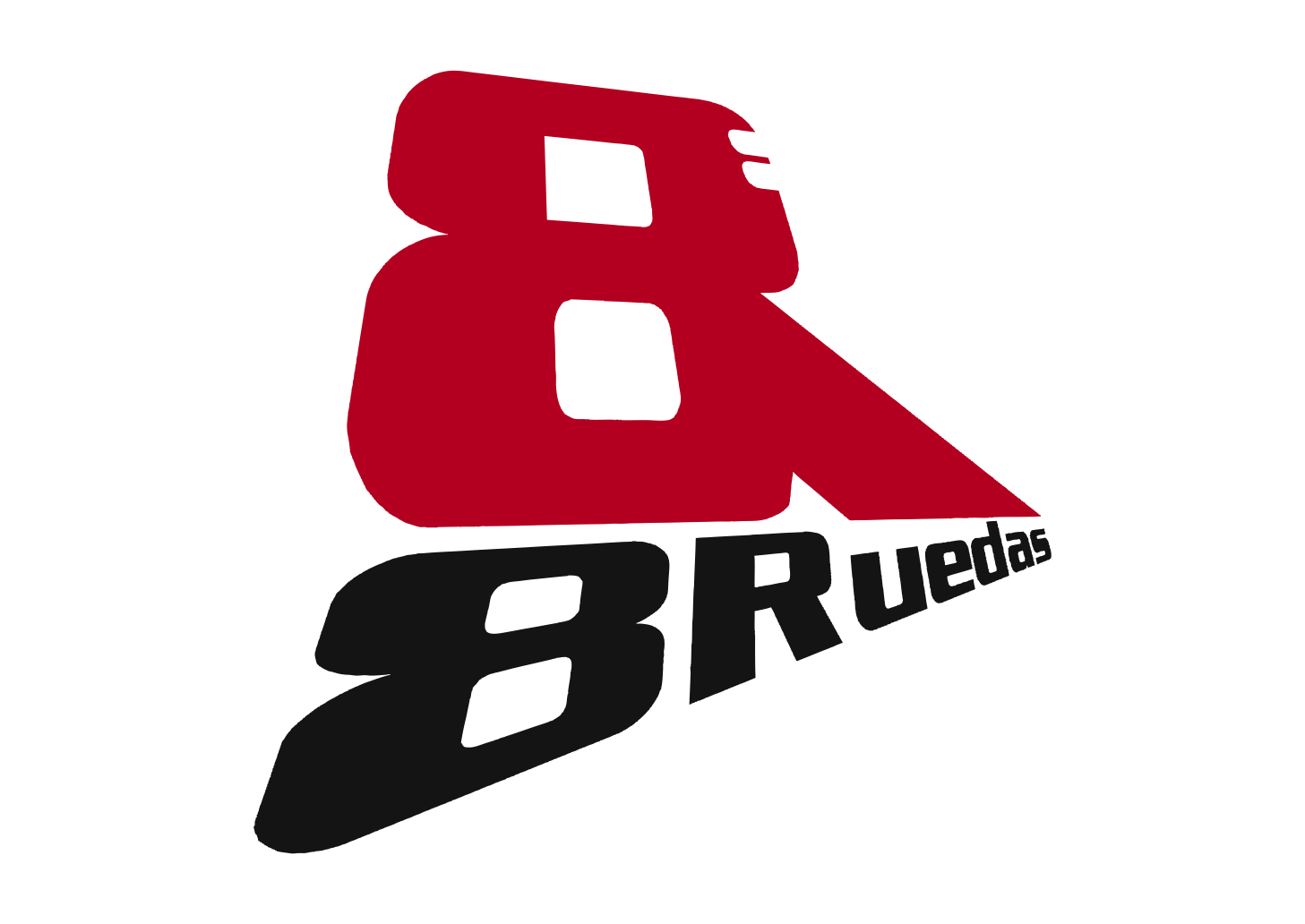 Professional association dedicated to the promotion and teaching of skating in Cáceres. We offer classes, routes, advice, leisure activities.
Since 2010 8Ruedas teaches skating for adults and children in a professional, safe and fun way. Our qualified and experienced instructors are constantly recycling and training to offer the best service.
Skating lessons.
Sports events and in collaboration with public and private entities.
Routes.
Exhibitions.
A wide range of possibilities on 8 Wheels.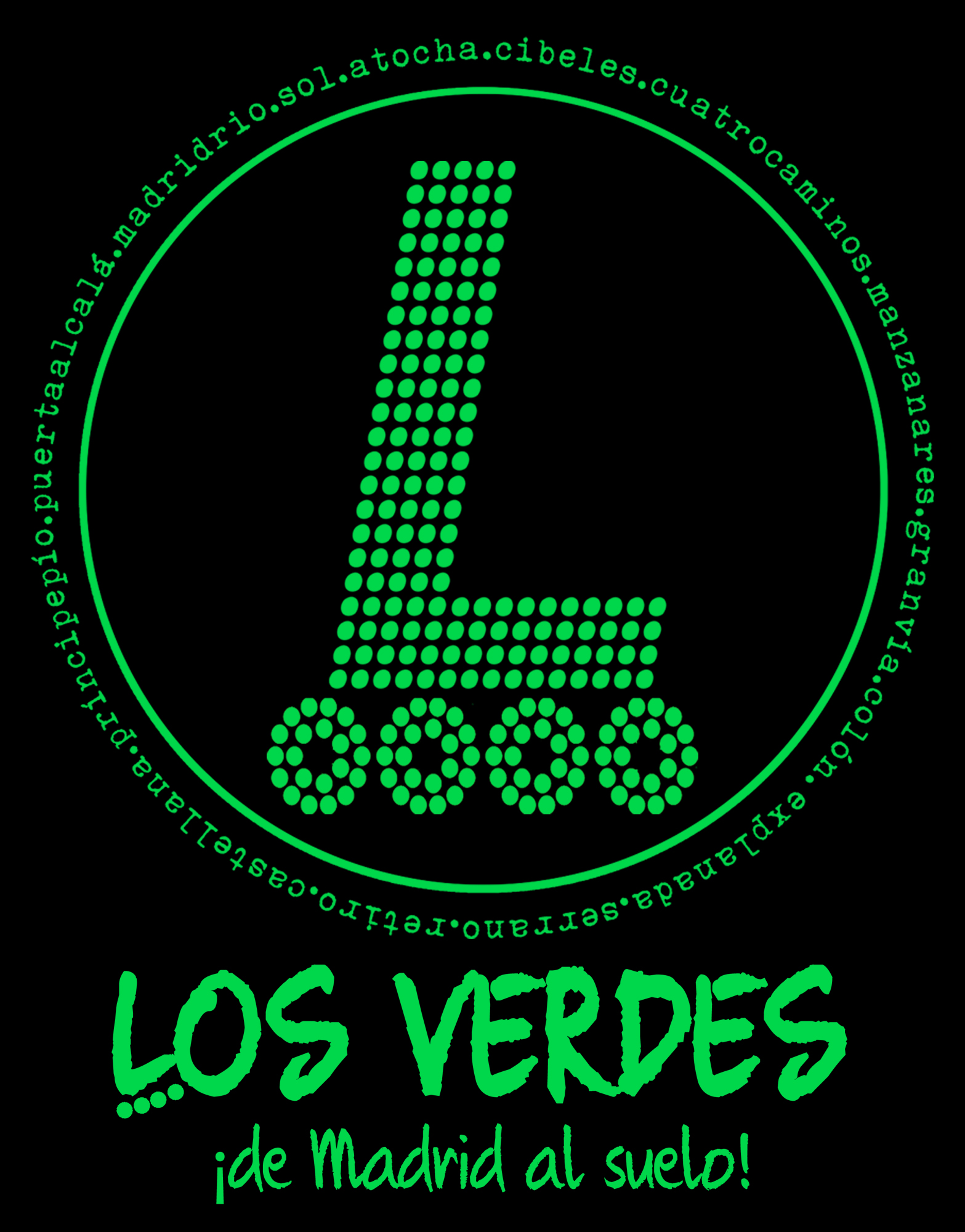 Los Verdes is a skating group formed in May 2014, born of a spontaneous meeting of beginner skaters who were looking for people to share their first falls and successes.
From there, Los Verdes has been growing rapidly and is known for being a group that welcomes skaters of all levels, giving special welcome to those who take their first steps in this sport, and who are supported by summoning simple routes and helping them.
In addition, the middle and advanced level routes are those that are convened, sometimes combined with other informal plans such as the Santa Claus Route, the Dora Carnival Route, the Chulapa Route (San Isidro), the Anniversary Route, the Route Blanca de San Juan, the Pisci-Route, etc ...
The hangouts to practice technique are also common, for which the Esplanade of Madrid Rio is the official site.
Currently several members of the group also give private lessons at different levels.
Santa Cruz Patina is a non-profit Association, which was created in Tenerife, in March 2015, being put into operation in mid-2015, in order to reach everyone.
Our main objective is to fulfill the desires of skating, both of children and adults of any age, always from a safe environment, and thereby make the classes fun and instructive.
The project of the School and Club, Santa Cruz Patina is to take the inline skating classes of Line Hockey and Line Skating as well as the rest of skating modalities to Tenerife.
It is common knowledge that sport cognitive, physical, social and emotional development in children, youth and adults, and that is why from our school, we work every day to bring our surroundings to skating.
On the other hand, sports involving inline skating, inline hockey, inline skating, freestyle and all its disciplines are experiencing great growth in recent years.
That is why we are committed to the promotion of skating and because we understand that:
- It is a different alternative for leisure moments.
- To promote a mobility tool, as a healthy and ecological alternative means of transport.
- Integrates adults and children, both practicing a sport that develops links between parents and children other than family members.
- Promotes team sport, solidarity and equal integration of both sexes.
- Improves the physical state in general, body coordination and enhances the development of balance.
- The playful nature that entails in itself makes it accessible to all.
In this short time our Club has already taught classes to more than 500 students, a large part are still in our classes, learning and enjoying skating.